The Honda Accord Turns 40
April 30 2016, The Honda Way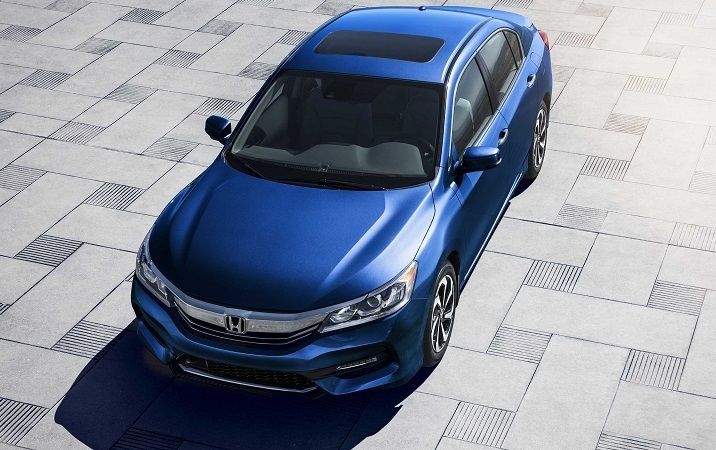 In honour of the 40th birthday of the beloved Honda Accord, we take a look back at its early history and some of the highlights along the way to its current status as an iconic car in Japan and around the world.
1976 was the year of the Montreal Olympics; Jimmy Carter was elected U.S. president, and disco and punk were fighting it out for supremacy among the youth of the day. Honda also introduced that year the Honda Accord, as a larger stable-mate to the successful Civic. The Accord wasted little time gaining the affection of motorists.
The Accord filled a growing demand among North American consumers in particular for a roomy yet fuel-efficient car, this coming in the wake of the oil crisis of the early 1970s.
Available at first only as a two-door hatchback, the new Honda Accord features a clean, purified contour and sufficient inside space to satisfy the expectations of consumers used to American sedans. It was comfortable, easy to manoeuvre and park, and came with a 4-cylinder, 1.6L engine that was relatively powerful for its day - though it had an output of just 68 HP! Consumers could choose between the standard five-speed manual gearbox and the newly-developed Hondamatic two-speed transmission.
1978 Saw the addition of a higher trim, the LX, which featured luxury touches such as velour upholstery, a digital clock and air conditioning. In just two years annual sales of the Honda Accord jumped from under 20,000 to over 120,000.
A more significant addition to the Accord lineup came the following year, with the introduction of the 4-door sedan version, featuring a longer body and bigger engine (1.8L)
Honda revamped the Accord for 1982, with a larger wheelbase, longer chassis and restyled body and interior making theAccord a larger sedan overall. For the first time, some Accords were produced in the United States. Throughout the 1980s Honda added features like increased horsepower, a catalytic converter, new grille and headlights and sportier handling, and gradually the Accord grew to become a solidly mid-sized family sedan.
The 1990s and beyond would see the Honda Accord solidify its title as perhaps the most reliable, capable car in a crowded field of Japanese and German imports taking on the large American carmakers. Today, along with the beloved Civic, it remains one of those cars that always seems to make the shortlist of anyone looking to buy a new vehicle in Canada.