A Used Honda Odyssey, a Smart Choice
April 01 2015, The Honda Way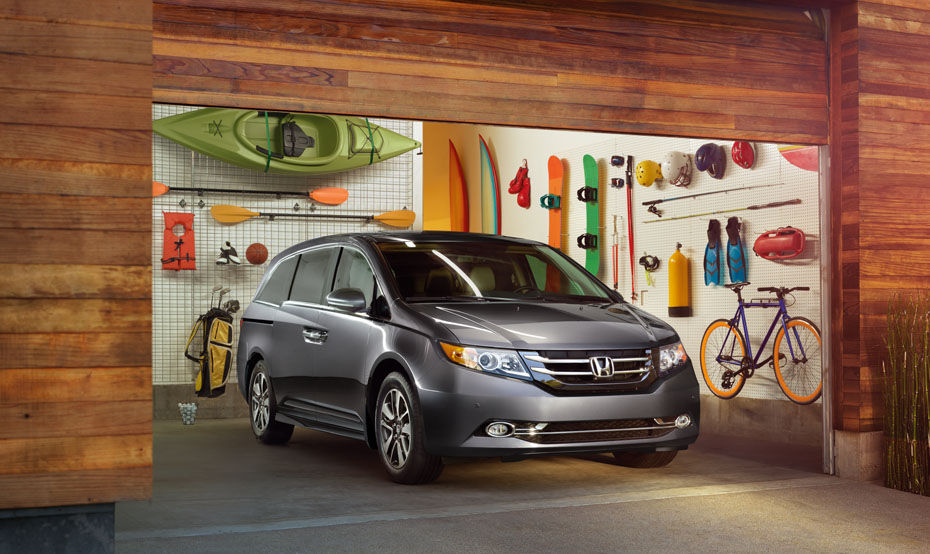 If you're in the market for a reliable, affordable option to meet your family transportation needs, your smart choice is to look first at a used Honda Odyssey. Honda's legendary reliability is in full mode with the fleet of quality used Honda Odyssey minivans on Canadian and B.C. roads today. At The Honda Way located in Abbotsford and serving Mission, Langley, Surrey, Chilliwack and the surrounding area, you'll find in one place the best selection of used Honda Odysseys in the region.
A certified British Columbia Honda dealership like the Honda Way has first access to the finest-quality used Honda Odyssey available from motorists returning their leases or presenting them as trade-ins. Most often these are also customers of the dealership, meaning their used Honda Odysseys have received maintenance and repair services over the years at an accredited Honda service centre, staffed by Honda-trained technicians.
Best Used Honda Odyssey Financing Options
Your local certified Honda dealer also has access to the best possible financing and leasing plans available from Honda Canada; the Honda Way maintains a large network of financial institution partners so that the needs of all its customers can be met, no matter if they need first, second or third chance credit services. You want the assurance that the rate you pay to finance your next purchase of a used Honda Odyssey is no higher than it should be. Take the time to shop around, compare rates and terms that are offered you, and insist on clear, transparent explanations!
USED HONDA ODYSSEYS, BUILT FOR FAMILIES
Over the past decade used Honda Odysseys have cemented their reputation in the marketplace for offering very generous interior space, an engine strong enough to transport large groups and substantial cargo, and overall quality of construction that holds down maintenance costs year after year. At the same time, a used Honda Odyssey is able to provide nimble handling and smooth driving on flats and hills, and in urban and country settings.
Full Vehicle History, Service Reports
That a used Honda Odyssey is a good buy is pretty clear; now you want to put all the chances on your side of getting the best possible one for your hard-earned money. Insist on choosing a vehicle for which you have a full vehicle history report, and if possible make sure that it has been maintained and inspected for safety and performance fitness by Honda-trained and certified technician. Put peace of mind on your side - for your next used Honda Odyssey come to The Honda Way located in Abbotsford and serving Mission, Langley, Surrey, Chilliwack and the surrounding area!