7 Things You Didn't Know about Honda
April 23 2016, The Honda Way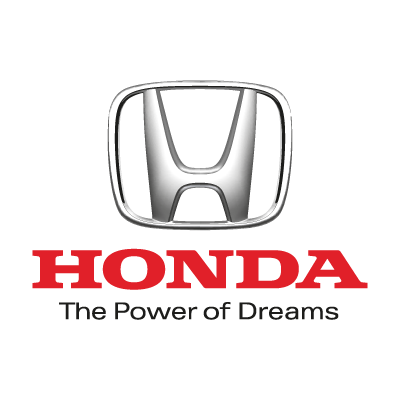 Since the founding of the Honda Technical Research Institute in October 1946, Honda has been making innovative and high-quality cars and products for consumers the world over. We take a quick look at some of the notable facts about the renowned manufacturer you may not know.
Humble beginnings. In the immediate postwar period, Soichiro Honda's fledgling company had a total workforce of 12, dedicated to manufacturing motorized bicycles. They worked in a shed that measured 16 m2. By 1964 Honda was the largest motorcycle manufacturer in the world.
The first car. The first production car produced by Honda was not actually a car but a pickup truck, The T360 mini pickup first launched in 1963 and operated with a 356cc gasoline engine. The first actual car produced by Honda would be the S500 sports car later that year.
Going global. From its earliest days, Honda remained dedicated to developing and building its products first at home, using local workers, but it differed in some ways from tradition and from other contemporary Japanese companies in looking outwards, with markets around the world firmly in mind. In 1959 the first Honda storefront opened in Los Angeles, California. It had a staff of 6 people. The models available included the Honda Dream, Bentley and 50 (Super Cub) small motorcycles.
The Civic. The Honda Civic was specifically designed and created to tap into the North American car market, which had been slow to jump on board the Honda bandwagon, The Honda Civic was bigger than any other car it had produced. Along with the Honda Accord, the two models benefited from fortuitous timing with the advent of the 70s oil crisis and subsequently raised pollution standards to gain a toehold in the North American market.
The big boys. When Honda decided it was time to go up against the bigger luxury car makers, it launched the Acura brand in 1986. It blazed the trail for other Japanese carmakers like Nissan and Toyota, each of which eventually created their own luxury-car brands.
The V-Tec. 1989 was a major turning point in the development of newer, more powerful yet more economical and eco-friendly engines. Honda introduced that year the V-Tec engine. The variable valve control system allowed for increased power at higher revs and lower fuel consumption at lower revs. Once again, where Honda led other carmakers would soon follow.
Looking to the skies. The creation in 1995 of the Honda Aircraft Company saw the company launch into the development and building of jet aircraft engines carrying the Honda name. The HondaJet, long in development and even longer in testing, was finally certified by the FAA in December 2015 and delivered to its first customer that same month.