2019 Honda Passport vs 2019 Chevrolet Blazer
July 31 2019,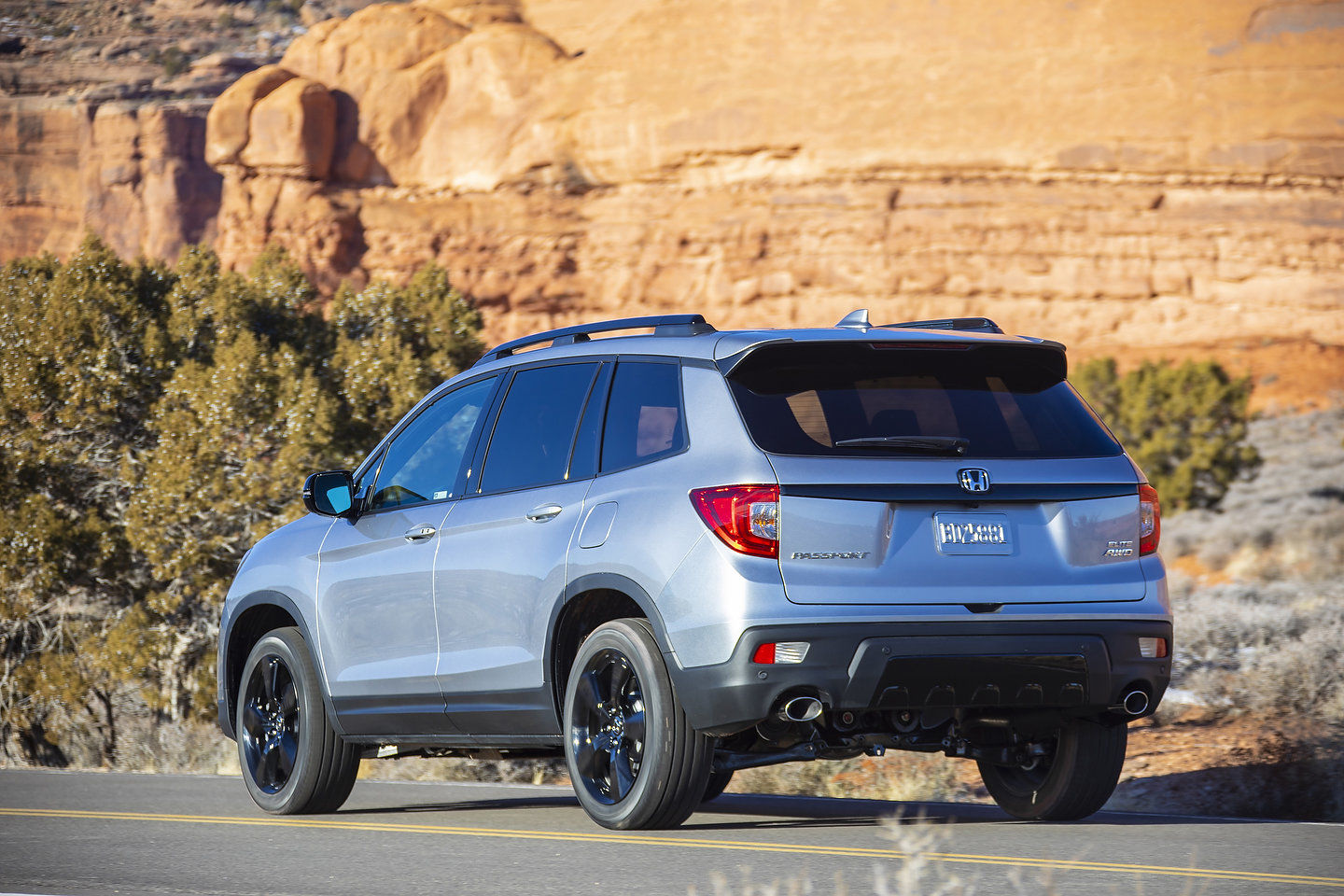 There are several models that have made their debut this year in all segments of the industry. In terms of SUVs, two models in particular have attracted a lot of attention, the 2019 Honda Passport and the 2019 Chevrolet Blazer. In both cases we have well-known names from the past that are reborn from their respective ashes. We also get two rugged SUVs that are not just designed for shopping center parking lots.
The 2019 Honda Passport is not afraid to go off the beaten path and offers for the various driving modes as well as a powerful all-wheel drive system. The Chevrolet Blazer also has some off-road skills in addition to a sportier RS version. But when you compare the two mid-size SUVs, we realize that the 2019 Honda Passport has the advantage in terms of the elements that consumers want the most, versatility, fuel economy and performance.
More space with better fuel economy in the 2019 Honda Passport
Honda wanted to give the Passport a more go-anywhere type of personality and was successful in doing so. On the other hand, Honda SUVs continually differentiate themselves with their handling and comfort and the Passport is no exception. Honda also knows how to design practical and versatile SUVs and once again, the Passport fits into the mold. With 1,430 liters of cargo space with all seats in place and 2,854 liters with the rear seat lowered, the Passport largely dominates its segment in terms of cargo space.
Compared to the Passport, the Blazer lacks space. It offers 854 liters with the rear seat in place and 1,818 liters with the rear seat lowered. That's 1,000 liters less than the Passport which makes all the difference when you need space!
The 2019 Passport is also more fuel efficient than the Chevrolet Blazer. It displays an average consumption of only 9.8 liters per 100 kilometers from its 280 horsepower V6 engine while the 305-horsepower V6 Blazer has an average of 12.4 liters per 100 kilometers. That's a lot and can result in thousands of dollars more in terms of cost of fuel in the end. Note also that the 2019 Honda Passport shows the same acceleration time and slightly faster passing times than the Blazer despite its lower power. A different configuration of the engine provides the same performance in the Passport with better fuel economy.
To learn more about the new 2019 Honda Passport, contact us today at The Honda Way